Welcome
"

We provide quality recordings of brass and woodwind, in any combination, for any project, as quick as possible."
We are an online, remote brass & woodwind recording service. We record all our instruments from 'Studio Blackjack' - our own studio. This is the perfect cost-effective solution to having brass & woodwind on your track!
We will work with you to get the best sounding recordings to your project as quickly as possible.
 
---

We are a seasoned live horn section for hire, with 18 years of experience of live performances around the world and recording studio sessions.

You can contact us using the contact page.
Latest news!
Advert for 'On The Beach' Holidays - this has featured on UK television from Dec 2021.
Jack Birchwood - Trumpets & Trombones
We performed with Beverley Knight in September, on 'The One Show' on BBC1. "Now Or Never". 2019.
We added some trumpets to the backing track for Dave Octave for the big band swing classic "Almost Like Being In Love", giving it a 'live' feel and uplift. Feb 2022.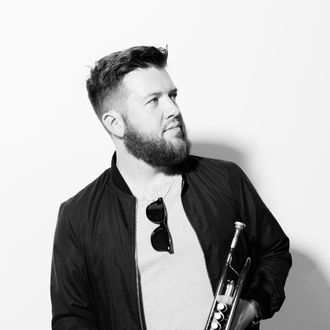 Jack Birchwood
Brass
Trumpets, Flugelhorn, French Horn & Trombones